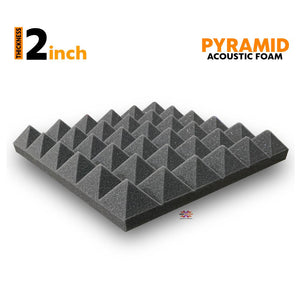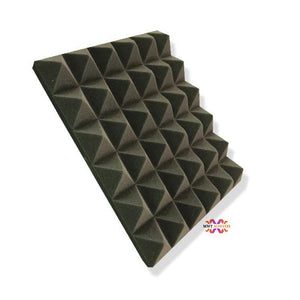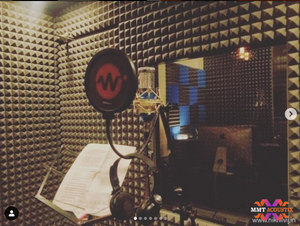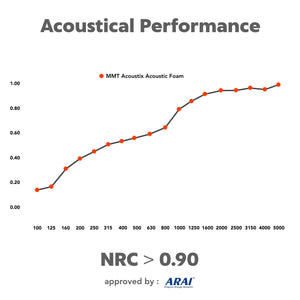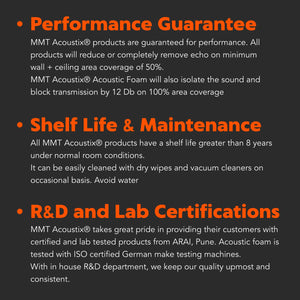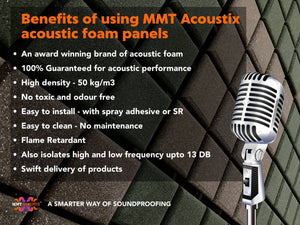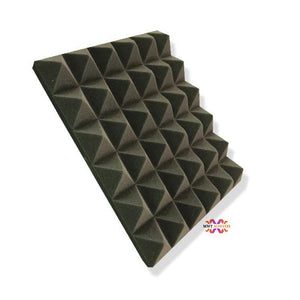 Acoustic Foam Pyramid 1ftx1ftx2" inch Professional Charcoal
The favorite Pyramid Acoustic Foam panels are best for echo reduction, sound diffusion and sound absorption ! The surface area of this product is higher than egg tray due to its pyramid design. More the surface area, better is soundproofing.

Great for spot treating sound on walls. - For use in recording studios, control rooms, offices, home studios, home entertainment theaters, classrooms, youtube video recordings, voice over studios, machine canopies , Hotels, Basements, Machine Room, Practice Rooms, Schools etc

Each Pack contains 1 Pcs of 1x1 Feet Acoustic Foam in 2" Thickness – Covers total 1 sqft.

Made using high density Acoustic Polyurethane. NRC > 0.90, STC > 32 DB certified by ARAI. NRC is Noise Reduction coefficient means it will absorb 90% sound it encounters.

 

PROUDLY MADE IN INDIA with German Infrastructure & Raw Materials.