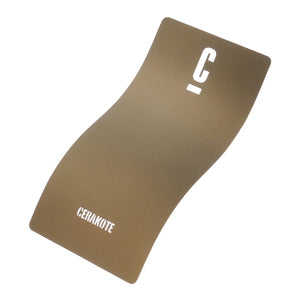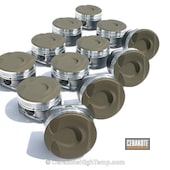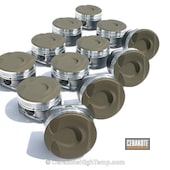 Cerakote PISTON COAT V-136
Description:
Cerakote V Series Piston Coat is a dark bronze/gold with a soft metallic look. It is an oven cure ceramic thin film thermal barrier coating designed to be applied on the top of pistons, on the top of valves, and the combustion chamber on a cylinder head.
Suitable Substrates: All ferrous and non-ferrous metals.
All V Series coatings are one-part, ready to spray.
*NOTE: This product does not require catalyst. This color does require a 100 Mesh Strainer. 
Cerakote V Series ceramic coatings are the unrivaled leader in high temperature thin film performance coatings, capable of temperatures up to 1800°F. V Series coatings provide unmatched high temperature performance, while providing excellent chemical resistance, durability, and aesthetics. The foundation for Cerakote V Series coatings is a unique inorganic ceramic technology that imparts both high temperature performance and excellent physical stability. Due to the inorganic chemistry, V series coatings are 100% UV stable and will not fade. For more information, see our Technical Data Sheet (TDS).
Please note 1 Ltr is in NIC pack. Other sizes are repacked in smaller bottles by us from the bulk pack.