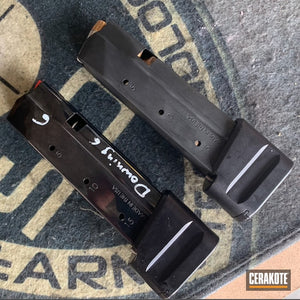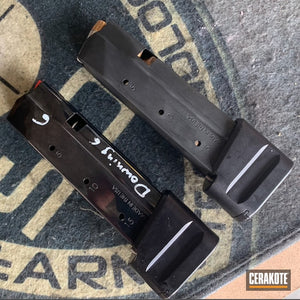 Cerakote MICRO SLICK (OVEN CURE) P-109
Description:
Cerakote Micro Slick Dry Film Coating is an oven cure coating that has a black semi-gloss appearance.
Cerakote Micro Slick is used to assist with friction areas and shedding of oil. It is used to reduce friction on a variety of internal engine components such as piston skirts, valve stems, cams, cranks, and the underside of valve covers. It is also used on firearm components, such as bolts, and bolt carriers. This coating has a max temp rating of 1200°F.
*NOTE: This product does not require catalyst. This color does require a 325 mesh strainer.
Please note 1 Ltr is in NIC pack. Other sizes are repacked in smaller bottles by us from the bulk pack.