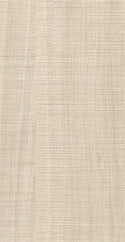 Sand Cross Line Laminated MDF Board
Crossbond Medium Density Fibreboard (MDF) is an engineered hardwood-based panel made by bonding together wood fibers with a synthetic resin adhesive. Crossbond MDF is extremely versatile and can be machined and finished to a high standard. Crossbond MDF offers quality that matches international standards of performance, durability, and aesthetics to open up creative possibilities like never before. As a result, Crossbond MDF has replaced plywood as a low-cost alternative in a wide range of applications across industry.
Why Crossbond?
Crossbond MDF Board stands out from the competition, thanks to its precisely bonded, top-quality wood fibers, its smooth surface and exceptional machining ease making it the ideal choice for commercial and residential applications. Crossbond MDF is very carefully engineered to make precise routing, machining, painting and laminating finishing possible. Manufactured at our state-of-the-art facility using German technology, each board goes through comprehensive testing and quality control norms.